Rob Churm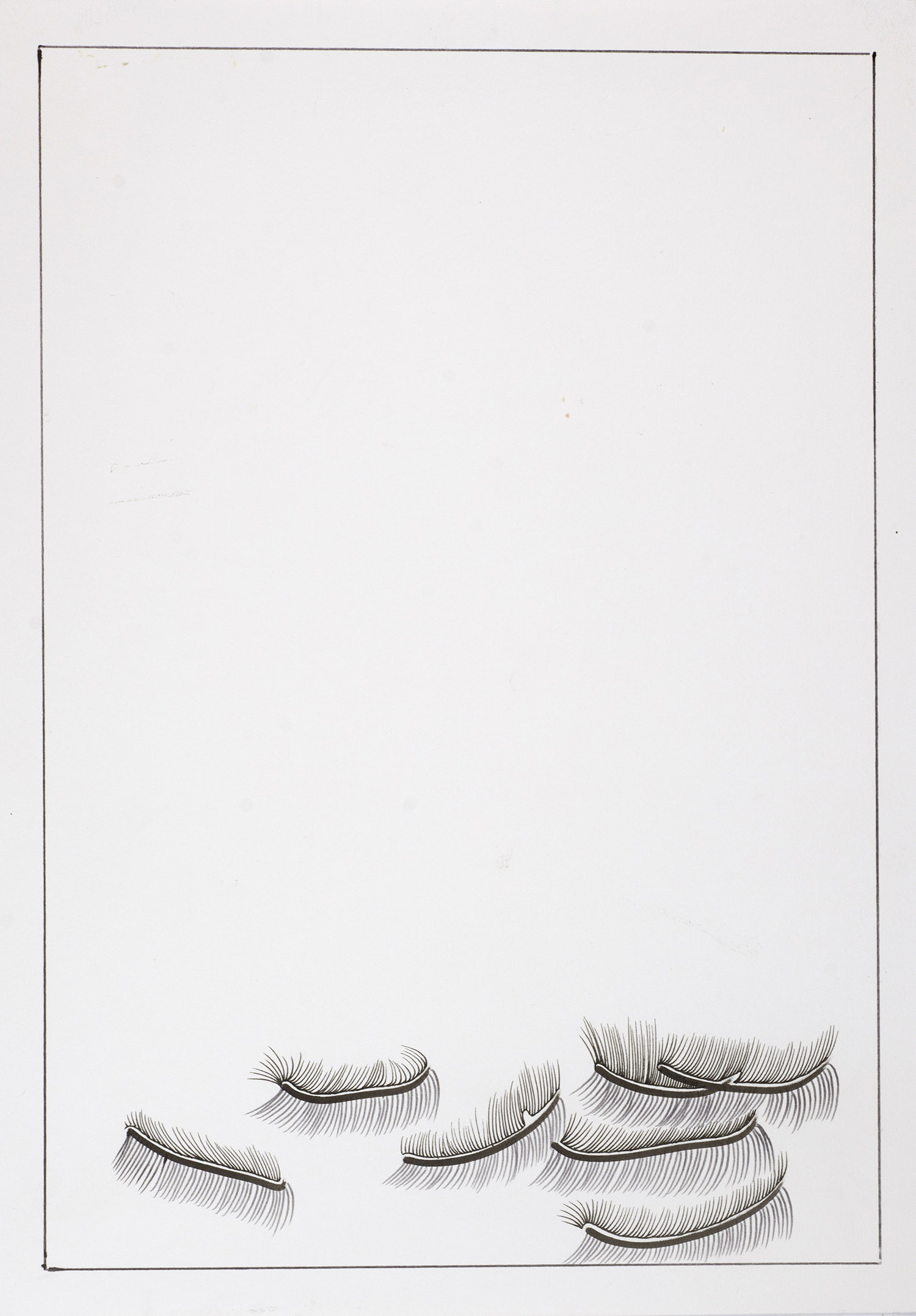 Rob Churm's distinctive drawings and prints offer a glimpse into an alternative world, inhabited by surreal yet familiar characters, imagery and landscapes. He often works with ink, biro and tippex and is also a skilled printmaker. His work can seem graphical or mathematical and he often uses repetition of motifs and patterns.
Rob Churm studied Fine Art at The Glasgow School of Art. Since graduating in 2001 he has exhibited his work widely in the UK and internationally, with a solo show at Centre for Contemporary Art (CCA), Glasgow most recently in 2017. Other solo and group exhibitions include Dundee Contemporary Arts (DCA), Dundee; BQ Gallery, Berlin; Gallery of Modern Art, Glasgow; Hour Projects, Copenhagen; Sorcha Dallas, Glasgow.
His work was also included in the landmark exhibition, Generation, 25 Years of Contemporary Art in Scotland (2014).
A well known as a member of Glasgow's artistic community, Rob regularly collaborates with other artists on projects and events. The Drapeau Noir (with Raydale Dower and Tony Swain), was a curated performance programme and artist café which became the go-to festival hang-out during Glasgow International Festival of Visual Art in 2010.
He regularly produces artist zines to accompany his exhibitions and has been a member of various alternative comic book collectives.
Rob is also a musician and co-programmer at Glasgow's Old Hairdressers venue, he has been in various bands but currently performs with Gummy Stumps.