Henry Coombes
Henry Coombes' distinctive art practice has received wide recognition since his graduation from Glasgow School of Art in 2002. He has a multi-disciplinary practice working in painting, collage, drawing, sculpture and film.
Earlier film works like 'Laddy and the Lady' and 'The Bedfords' explored ideas of class, hierarchy, hunting for sport and Victorian artwork and artists like Edwin Landseer, whose (in)famous painting The Monarch of the Glen has just been voted favourite Art Fund work of 2017.
His 2012 film, I am The Architect, about a modernist architect was commissioned for Glasgow International Festival 2012 and shown at House for an Art Lover. The film went on to be screened at Sydney Biennale and then in China and New Zealand.
Henry has exhibited widely with solo exhibitions at Glasgow International; CCA, Glasgow; Sorcha Dallas, Glasgow; Jette Rudolph Gallery, Berlin and Kunsthal KAdE, Amersfoort, The Netherlands. He was also included in the landmark exhibition, Generation, 25 Years of Contemporary Art in Scotland (2014) and his work is held in numerous private collections internationally.
Henry presented a new experimental film 'Love and Lithium' at Glasgow International 2018.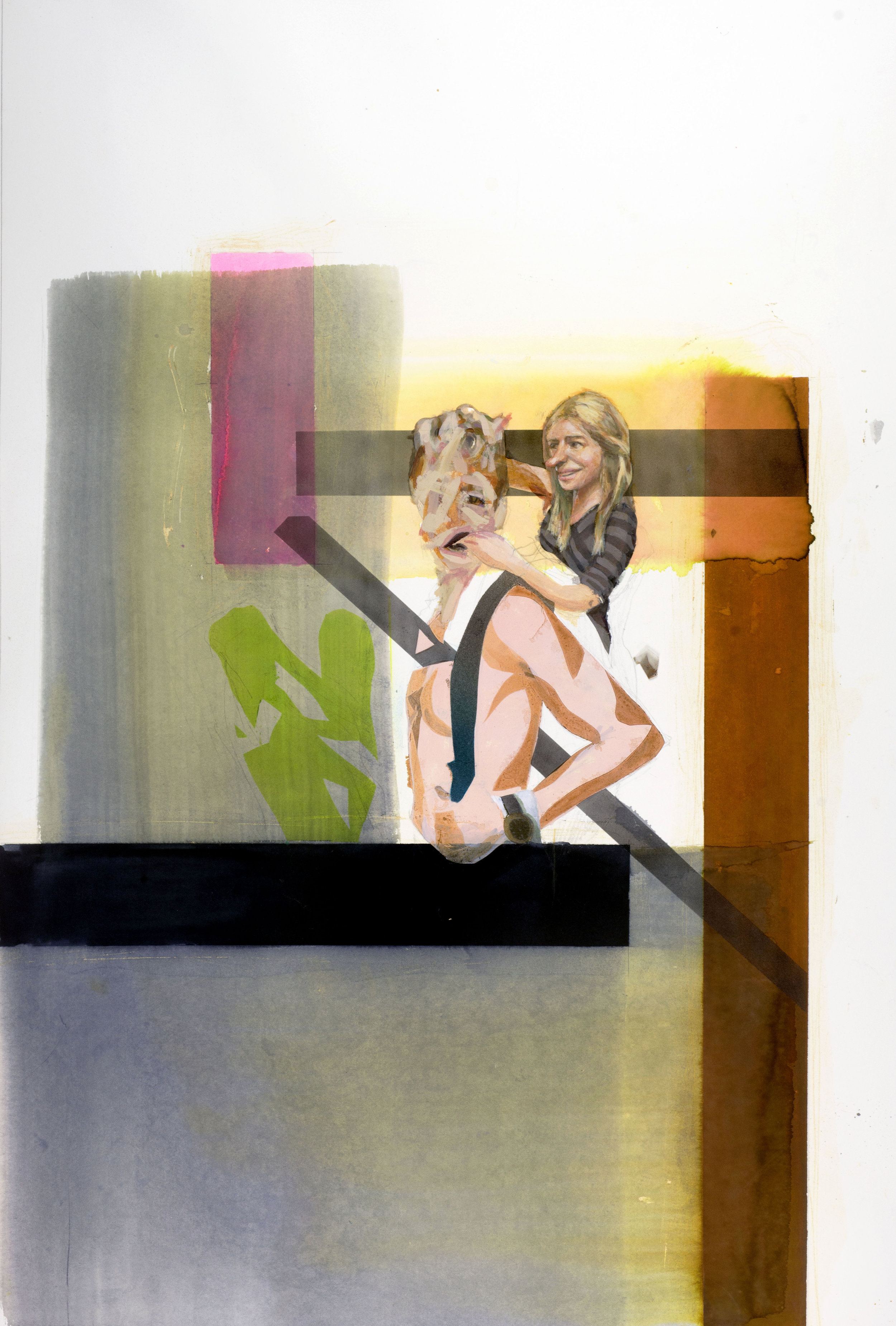 Henry considers himself first and foremost a painter, but also approaches his filmmaking in a painterly way, by embracing momentum and allowing the film to be poetic.
Henry's work is highly imaginative and explores surreal narratives. When he comes up with a script idea he is always drawing and painting to develop the story.